Champion the health of your
employees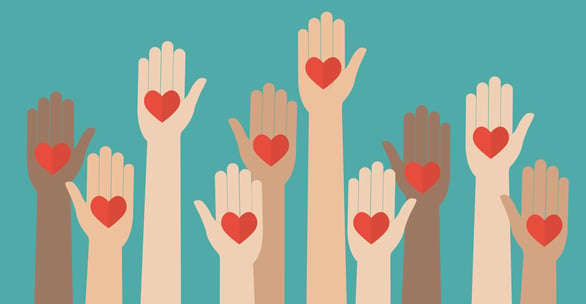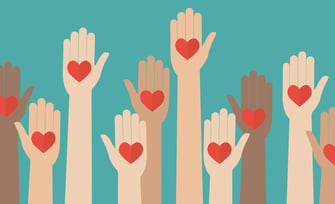 Quick, on-demand, 24/7 access to confidential advice from UK-registered doctors through popular messaging apps.
Employee health drives
business health
Enhanced Employee Productivity
Prioritizing the well-being of employees is a strategic imperative. By nurturing a healthy workforce, businesses unlock increased productivity, reduced absenteeism, and a thriving organizational culture that ultimately fuels overall success.
Attractive Benefits Package
Boosted Employee Satisfaction
Minimised Healthcare Disruption
Healthcare Cost Forecasting
In 2022 the most common reason for sickness absence was minor illnesses
Unlike many companies, we address the physical health needs of your employees.
No one plans to be sick
We give on-demand, instant messaging that provides quick access to health professionals to minimise absences.
A significant portion of doctors visits can be handled remotely
We help individuals deal with their health concerns without needing to take time off work to see a doctor
Whatsapp most used and most popular social media platform in the UK.
Whatsapp allows for easy adoption and frictionless use.
Employees are in control
We empower employees and give them the freedom to message on their terms and their schedule without interrupting the flow of their working day.
'Dr Google' increases anxiety
We give employees easy access to real doctors- fully licenced and qualified to give personalised, concise and reliable responses to any health concerns.
We address the needs of the employees whilst supporting the concerns of the employers.
Deteriorating
UK Health Trends
In 2022, 185.6 Million Working Days Were Lost Because Of Sickness/Injury
The sickness absence rate - the percentage of working hours lost because of sickness or injury- rose to 2.6% in 2022. The highest it has been since 2004
(ONS 2022)
Compared To 2019, The Health Of People In Employment Is Worsening
People in the UK are 13% more likely to have a health condition and 30% more likely to have multiple health conditions compared with just 3 years ago.
(IPPR 2022)
People's Access To Services Are Worsening
In the UK, 1.3 million patients a month wait four weeks to see a doctor. Nearly one in five people had to attend four or more GP appointments before getting a referral.
(Healthwatch 2022)
The health of employees is facing challenging times and is in need of a novel solution.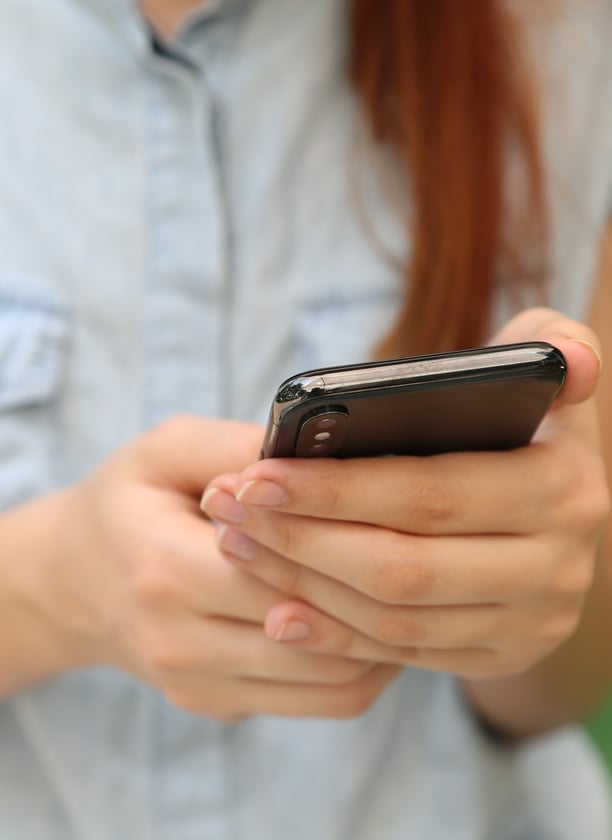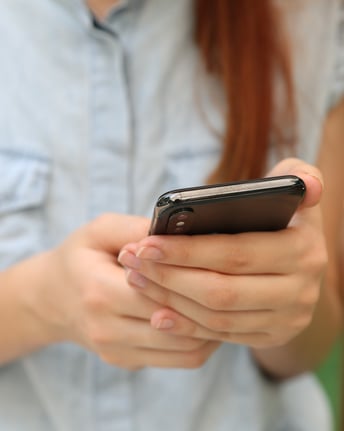 Qualified Experts
No chatbots/ No AI
UK-qualified GMC-registered doctors only
Fully indemnified
Fully Confidential and Secure Consultations
End-to-end encryption
Information is not shared with any other parties
GDPR compliant
Anonymous Communication
Giving your employees the confidence to ask anything they want
With the assurance that nothing identifiable is shared
Frictionless Experience
Easy sign-up process
No passwords or logins to remember
Higher utilisation rates
Let us help you,
support

the

health needs

of your

workforce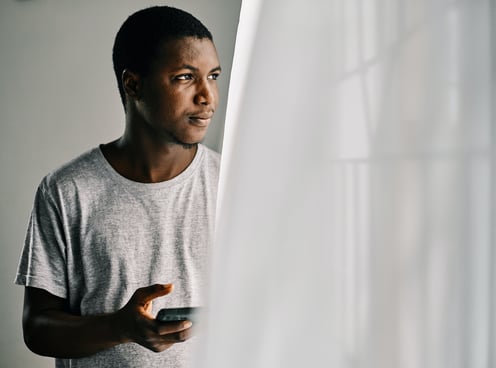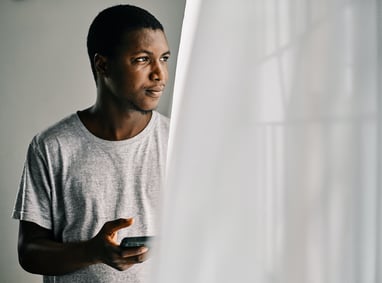 Employers and health services have to keep up with the changing needs and trends of employees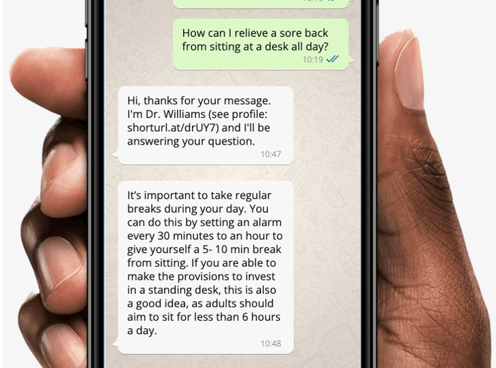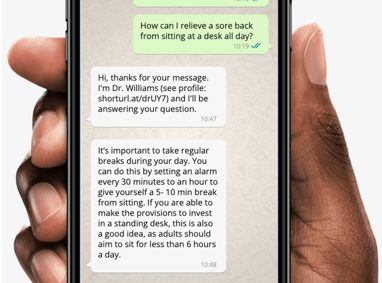 Our Story
"My friends, who are working professionals, regularly reached out to me for support on health-related queries. What surprised me was despite most of them having private health insurance and access to the NHS - a combination of busy working lives, poor accessibility, and complicated processes meant (emergencies aside) they wouldn't engage in those existing health channels. That insight gave me the idea for MyAdvocates, built for modern lives, a platform that allows working professionals to ask non-urgent medical questions to qualified doctors (that might otherwise get searched on Google) and get quick personalised responses back."
Dr. Kandi Ejiofor (MRCGP)
Supporting workplace
health
and
wellbeing
For companies seeking the right balance: Peace of mind for everyone and a more productive work environment. Here are just some of the companies whose employees we are advocating for:












"For the first time in 15 years working at this company, I didn't have to take unnecessary time off to see a doctor. It was so easy, it's now my go-to"
- Employee at Self Service
"I run a recruitment agency and MyAdvocates really compliments my service. The physical and mental health of my staff is a simple priority because a well looked after team, is a benefit to everyone "
- Founder at withfrontier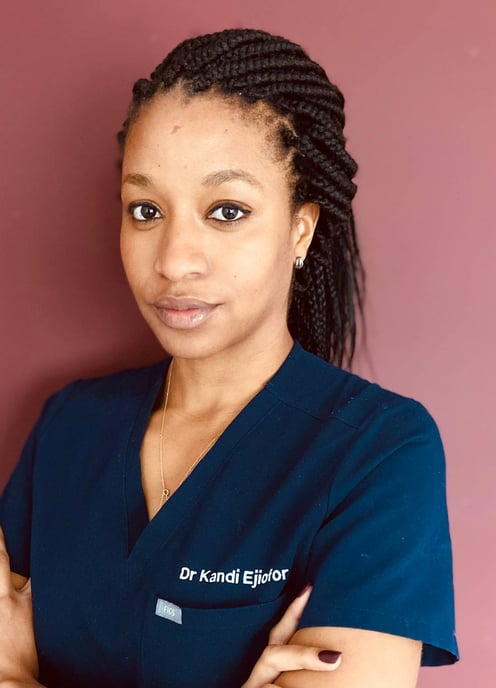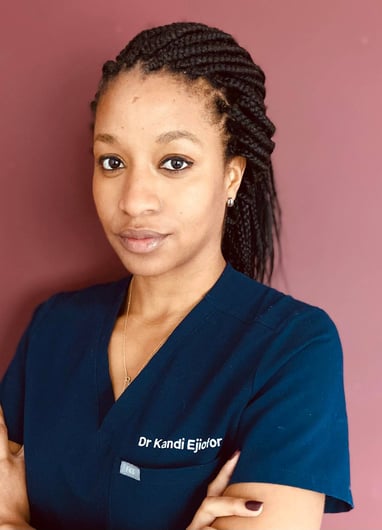 Founder - Dr. Kandi Ejiofor
Dr. Kandi Ejiofor MBBS, BSc, DFSRH, MRCGP is a qualified UK General Practitioner (GP) and medical advocate.
She graduated with a double distinction in Medicine from Imperial College and first-class honours in Business Management from Imperial College Business School.
Her training and development have provided a broad range of experience, covering many specialities at prestigious London hospitals, such as Guys and St Thomas' and University College London. She completed her electives abroad in Emergency Medicine and Trauma at both Harvard Medical School, Boston MA, and the University of Cape Town, SA.
She works part-time as an NHS GP, a media doctor for a health-tech start-up, and a Clinical Lead for a busy medical practice. She contributes to online publications such as Metro.co.uk and has recently been appointed as an Honorary Clinical Lecturer at Queen Mary's University London. She is also a mother to three children. She remains extremely passionate about ensuring people's health concerns are heard and that their needs are met.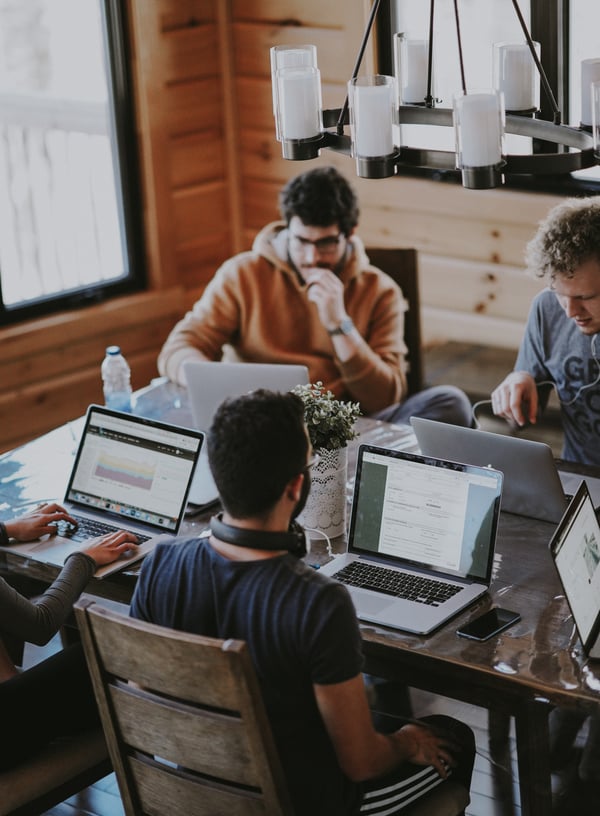 Whether you have a request, a query, or want to partner with us, use the form below to get in touch with our team.
Frequently Asked Questions